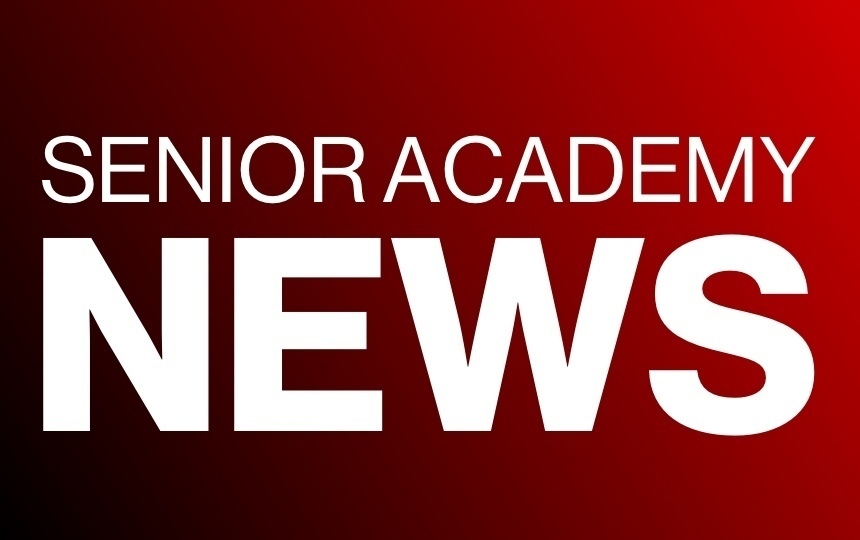 Senior Academy News 3/11/2020
Dawn Ray
Wednesday, March 11, 2020
Senior Academy Announcements
March 11, 2020
FOOD TRUCK This Friday. Menu's for Jessica's Food truck, Brown Bag Bagels and Sunset Slush are posted.
CLUBS:
East Wake Academy will be participating in Note in the Pocket from March 2nd to March 13th. Lightly worn or new clothes, belts, shoes, and jackets will be accepted for donation. Undergarments will not be accepted. The high school classroom with the most clothes collected will win a pizza party.
Dress Down Day will be Thursday March 12th Collection will be Tuesday & Wednesday 7:45-8:15.
PAL Family Night Out at Zebulon McDonald's on Tuesday, March 31st from 5-8. Be sure to come out and support our school. A portion of each purchase comes back to PAL to help the teachers. Tell your families and neighbors too!!
10th Annual Bunn Fun Run - MAY 2, 2020 - Starts 9:00 am - BUNN High School Track
· 5K, 1 Mile, and Kids Dash
· Information and registration: www.runNC.com Benefits A Blessing, Inc. soup kitchen - REGISTER BY APRIL 1 to GUARANTEE A T-SHIRT! - Help EWA win "Team With Most Participants
STUDENTS:
Do you like pizza and volunteering? Go to the Zebulon Community Center at 6:00 on Monday, March 30th for a free night of pizza and an introduction to the group Zebulon Youth Council. This is a group that volunteers in Zebulon and the surrounding communities. We hope to see you there! Applications are available in the front office(no deadline) please see Mrs. Ray or Mrs. Naftel.
North Carolina School of Science and Math Distance Education and Extended Programs is now accepting registrations for the 2020-2021 school year! Please speak with Ms. Eddins or Mrs. Naftel to start your registration process.
If you requested a NCVPS course for the 2020-2021 school but did not receive a form, please see Mrs. Naftel ASAP. Mrs. Naftel and Ms. Eddins will be meeting after Track Out to start the process of registering students for specific online NCVPS classes.
Thank you to all who wrote comments and questions after the Say Something app presentation. Mrs. Naftel has compiled a list of Frequently Asked Questions which will be shared with you this week and will also send an email about specific questions to the student's EWA gmail account.
Reminder of the FREE Raleigh downtown College Fair over Track out! On March 19 4:30-7:30pm in the Raleigh Convention Center Students can meet with admissions counselors and learn more about post graduation opportunities. Students are encouraged to pre-register for the event, please see Mrs. Naftel for the registration link
SPORTS:
Congrats to the varsity boys golf team on their third place finish in their first conference match of the season. The Eagles came within two strokes of securing a second place finish as Bryant Pearce shot a team low 46, Ethan Bragg shot a 47, Jacob Norton shot a 51 and Sam Braddy shot a 64. The Eagles look for another strong finish as the head to Old Liberty Golf course next week for their second conference match.
Wednesday 3/11
Softball @ Fike, 4:00 pm start/ Dismissal 2:30 pm
Baseball vs. St. Thomas Moore (Pilot Park), 6:00 pm start
Soccer vs. Falls Lake Academy (Wendell Park), 6:00 pm start
Thursday 3/12
No events
Friday 3/13
Baseball vs. Franklin Academy (Pilot Park), 6:00 pm start
Saturday 3/14
Soccer @ Brittany Tournament, Fayetteville Academy (Gillette Athletic Complex), 9:30 am start
Reminder Families:
Driver's Education information for Driver Eligibility forms, Permits and Licenses can be found, on our HS website, http://www.eastwakeacademy.org/SeniorAcademy.htm. Reminder: after Friday, March 13th, 4:00pm there will be no Driver Eligibility forms given out until we track back in March 30th
Records Request for Students: We understand that some families will explore other educational opportunities for their child, and we are ok with that process. Please let us know what you may need for your exploration and we will help. But be advised: if East Wake Academy receives a record request from another school for your child, that child will be withdrawn from East Wake Academy for the following school year (2020 – 2021). East Wake Academy's receipt of the request is final and out of our hands legally. Please be in contact with Mrs. Campbell so she can help you. Mrs. Campbell can be reached at kcampbell@eastwakeacademy.org.
March is Women's History Month. All of the quotes will be from famous women throughout history.
"I am too intelligent, too demanding, and too resourceful for anyone to be able to take charge of me entirely. No one knows me or loves me completely. I have only myself." — Simone de Beauvoir