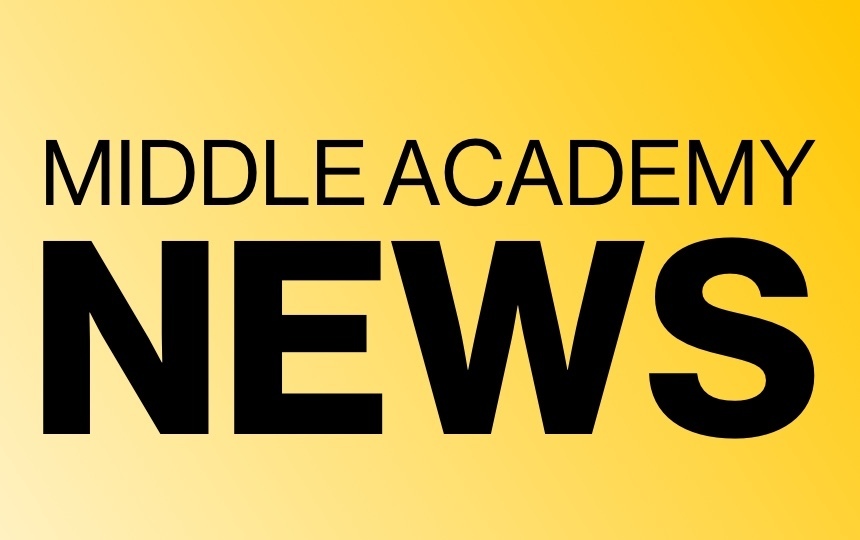 Middle Academy News 4/22/2020
Darlene Moore
Wednesday, April 22, 2020
NCDPI / State Board of Education / NC Legislature: There are still more unknowns than knowns in the world of education. NCDPI and the State Board have asked the Legislature for several waivers for testing and other aspects of accountability during this crisis. The primary one that impacts kids the most – TESTING. The Federal Government, NCDPI, and the State Board have recommended NO EOG or EOC testing this year. A draft bill is set for the Legislature to do just that. We are 99.99% positive; the bill will pass. So, celebrate - NO END OF THE YEAR TESTING!

Student Support Team: As our time apart lengthens and family stressors increase, we need to remember that the school does have supports in place for you and your family. Our student support team has been working tirelessly behind the scenes to support kids. Please see the resources and contact information they have in place.

The Student Support Team has finalized our website and created our first newsletter.

NCDPI and NCDHHS 877-877 Meal Locator Texting Resource for Parents
To help increase awareness of local meal distribution sites serving children across North Carolina, we invite you to please help promote the "text FOODNC to 877-877" texting service in both English and Spanish. For the Spanish-language version, users text COMIDA to 877-877.
We are asking community stakeholders to help spread the word about this resource for families, especially those families who may be struggling to feed their children in these unprecedented times.

Families who need help finding meals for their children ages 18 and younger can text FOODNC to 877-877 to locate nearby free meal sites. The texting service is also available in Spanish by texting COMIDA to 877-877.
After entering their address, families will receive a text with the location and serving times for nearby pick-up and drive-thru meal sites while schools are closed. Sites have been set up across the state with school and community partners.