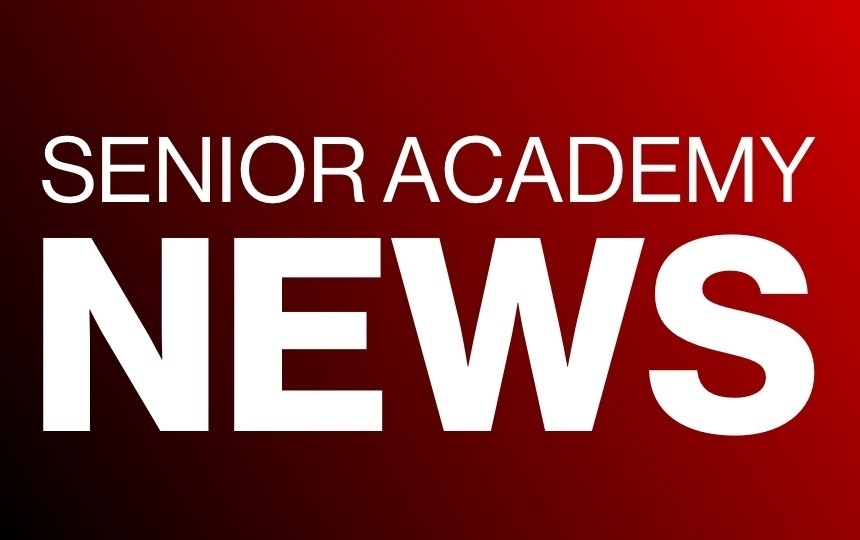 Senior Academy News 9/02/2020
Dawn Ray
Wednesday, September 02, 2020
Senior Academy Announcements
September 2, 2020
Good Morning Senior Academy!
STUDENTS STAY UPDATED:
September 4 was originally scheduled as an early release day and Monday is scheduled as a Holiday. The Labor Day Weekend usually marks the end of summer and the last getaway. With this said - we are making September 4th a "NO Instruction Day" in celebration of all of our families and staff. So plan accordingly! Enjoy the LONG weekend before our dash to track out! September 4th and September 7th School Holiday – No Remote classes
Remote School: If you are unable to be present for any of your ZOOM classes, contact your teacher by email TODAY - find out what you will miss in class and what needs to be completed in order to fulfill attendance and class assignment requirements for any Live Zooms missed.
Week Remote Schedule:
Monday-Thursday
1st – 9:00-10:00am
2nd – 10:15-11:15am
3rd – 11:30-12:30pm
Lunch – 12:30-1:30pm
4th – 1:45-2:45pm
Friday
September 4th - Holiday
CLUBS:
EWA will be hosting an informational session concerning our England 2022 Summer trip for students TODAY Wednesday, September 2nd at 6:00 virtually. Participants will learn about the trip, cost, COVID implications, and EF's new worry free coverage in the event the pandemic is still lingering. We will also discuss potential scholarship opportunities. Space is limited and the earlier you register, the lower payments will be. If you would like to learn more, please rsvp with the link https://rsvp.eftours.com/xkbn8te. Just prior to the meeting, a Zoom invitation will be sent out to those who RSVP. We look forward to meeting with you all!
The Diversity Club aims to bring together students of different backgrounds, providing an intentional space for building bridges to connect students across their differences. It will focus on helping students become more open to and less threatened by their uniqueness. Diversity Club will also help students become more compassionate, able to interact more effectively with students from a variety of backgrounds, and sidestep any stereotypes they might have.
If you are interested in joining the Diversity Club, there will be a meeting on Monday, September 14th at 12:45. Please email Ms. Barkley (formerly Mrs. Eddins) at jbarkley@eastwakeacademy.org for Zoom meeting details.
COUNSELOR'S CORNER: - Notes from Mrs. Naftel…
Events in September:
Small Group Counseling will begin week of Sept 1
Exercise group has been approved for EWA campus- students can gather (appropriate social distancing) in EWA parking lot starting week of Sept 8
Meredith College virtual visit Sept. 8, 4:00pm (ask Mrs. Naftel for the Google Meet link)
UNC Greensboro virtual visit Sept. 22, 2020 12:45pm (ask Mrs. Naftel for Google Meet link)
FAFSA Virtual Presentation Sept. 23, 2020 6pm (ask Mrs. Naftel for Zoom link )
ECU virtual Visit Sept. 24, 2020 12:45pm (ask Mrs. Naftel for Google Meet link)
Salem College virtual visit Sept. 30, 2020 12:45 (ask Mrs. Naftel for the Google Meet link)
"The capacity to learn is a gift; the ability to learn is a skill; the willingness to learn is a choice." ~ Brian Herbert