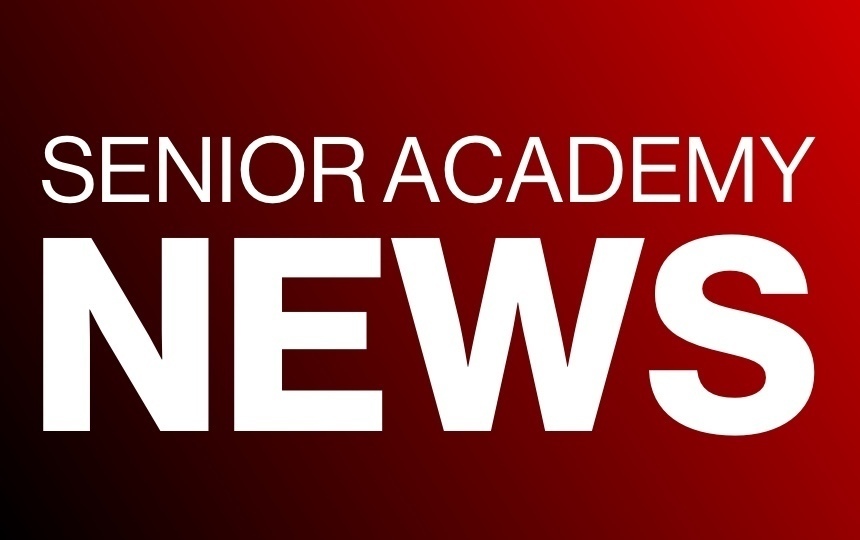 Senior Academy News 9/17/2020
Dawn Ray
Thursday, September 17, 2020
Senior Academy Announcements
September 17, 2020
Good Morning Senior Academy!
STUDENTS STAY UPDATED:
SENIORS:
NCDPI has a partnership with military recruitment and asks us to share our list of seniors with local recruiters due to the partnership. If you wish to "opt- out" and for your students information not to be shared, please email snaftel@eastwakeacademy.org no later than September 22, 2020.
Hi EWA Seniors and Families,
Mrs. Jill Massey sent to students but wanted Parents to know you have to order a Cap, Gown and EWA 2021 Stole for graduation from Jostens. You have the option to purchase announcements, etc. but not required. You cannot use someone else's cap and gown from previous years. If you choose to not purchase a cap, gown and stole, you will not be able to walk for graduation. I will have NHS stoles (property of EWA), NHS cords, and NHS tassels along with Honor cords. Please reach out to Mrs. Campbell at kcampbell@eastwakeacademy.org if you have any questions.
Eagles- It is time to order your Graduation Products and Cap & Gown! Although the start of your Senior Year at East Wake Academy looks a little different, we are here to help you celebrate, announce and participate in your ceremony. Your high school graduation is a huge milestone deserving of a celebration!
Since ordering in school is not a possibility this fall, we will be taking orders online and by mail. We will be shipping all Senior apparel and keepsake items to your home. Your custom engraved graduation announcement products as well as your cap & gown will be delivered at school in the Spring. Order now to get your Senior Year started in style!
Check out the link https://www.jostens.com/apps/store/customer/1221999/East-Wake-Academy/ to take you directly to your order page on the Jostens site. Use the Contact button to email any questions or ask for additional assistance.
Congratulations, Senior!
Please order no later than October 15 to take advantage of your school's Group Pricing!
JUNIORS:
Hi EWA Juniors and Families,
One of the best parts of becoming an upperclassman is earning the right to order your official East Wake Academy Class Ring. You are taking on leadership roles and beginning to form the graduating class of 2022. While we know this fall is a little different, we do not want you to miss out on this time honored tradition.
Select the link https://www.jostens.com/apps/store/productBrowse/1221999/East-Wake-Academy/Class-Jewelry/2006071011045564036/CATALOG_JRD/ to take you to the Jostens ring designer to create your customized class jewelry. Don't know your size? No problem. Use the sizing guide on the website or place your order entering "size unknown" and Jostens will mail you a sizing kit.
Place your order on line by the October 15th deadline and receive a special gift from your Jostens Team - a custom EWA Adidas Striker II Back Pack!
Please order by 10/15/20 to qualify for your free EWA Adidas Backpack. Go, Eagles!
Remote School: If you are unable to be present for any of your ZOOM classes, contact your teacher by email TODAY - find out what you will miss in class and what needs to be completed in order to fulfill attendance and class assignment requirements for any Live Zooms missed.
Week Remote Schedule:
Monday-Thursday
1st – 9:00-10:00am
2nd – 10:15-11:15am
3rd – 11:30-12:30pm
Lunch – 12:30-1:30pm
4th – 1:45-2:45pm
Friday
1st – 9:00-9:45am
2nd – 10:00-10:45am
3rd – 11:00-11:45am
4th – 12:00-12:45pm
SPORTS:
Parents/Athletes, below is the official updated sports calendar that was released by the NC Athletic Association for the 2020-2021 school year. You will find the tryout date for each sport listed.
Cross Country: November 4th
Volleyball: November 4th
Basketball: December 7th
Cheer: December 7th
Men's Soccer: January 11th
Men and Women Golf: March 1st
Women Soccer: March 1st
Softball: March: 1st
Baseball: April 12th
Please contact Coach Eason if you have any questions. (ceason@eastwakeacademy.org)
CLUBS:
The Diversity Club aims to bring together students of different backgrounds, providing an intentional space for building bridges to connect students across their differences. It will focus on helping students become more open to and less threatened by their uniqueness. Diversity Club will also help students become more compassionate, able to interact more effectively with students from a variety of backgrounds, and sidestep any stereotypes they might have.
If you are interested in joining the Diversity Club, there will be a meeting on Monday, September 21st at 12:45. Please email Ms. Barkley (formerly Mrs. Eddins) at jbarkley@eastwakeacademy.org for Zoom meeting details.
COUNSELOR'S CORNER: - Notes from Mrs. Naftel…
Select link Sept Counselor Corner for more important information from Mrs. Naftel.
Events in September:
UNC Charlotte virtual visit Sept. 21 @ 12:45pm (ask Mrs. Naftel for the Google Meet link)
UNC Greensboro virtual visit Sept. 22 @ 12:45pm (ask Mrs. Naftel for Google Meet link)
FAFSA Virtual Presentation Sept. 23 @ 6pm (ask Mrs. Naftel for Zoom link )
ECU virtual visit Sept. 24 @ 12:45pm (ask Mrs. Naftel for Google Meet link)
Salem College virtual visit has been moved to Monday, Oct 19 @ 12:45pm (ask Mrs. Naftel for the Google Meet link)
National Hispanic Heritage Month
We will continue to celebrate hispanic heritage month with our quote of the day from Mario Testino, one of the world's best known photographers who is known for taking the last professional photos of Princess Diana before her death. He once said
"La unica manera de llegar alto es sabiendo quien eres tu. Solo asi sabras lo que quieres." -Mario Testino
The only way to reach as high as you can is by knowing who you are. By doing so, you know what you truly want in life. -Mario Testino