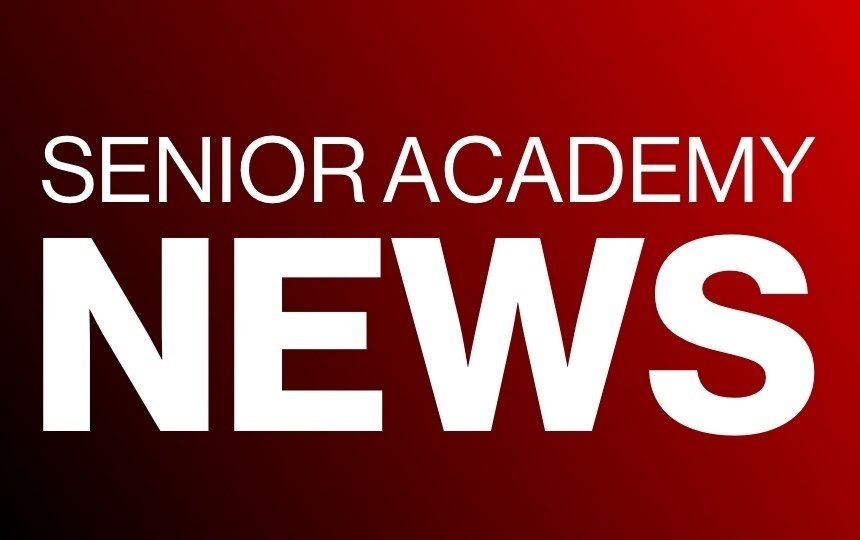 Senior Academy News 10/14/2020
Dawn Ray
Wednesday, October 14, 2020
Senior Academy Announcements
October 14, 2020
Good Morning Senior Academy!
HS PARENTS/GUARDIANS:
Resources for families supporting their child in remote learning:
STUDENTS STAY UPDATED:
SENIORS:
Senior Shirt Reminder: The Esty shop to order your long-sleeved senior shirts, hoodies, sweatshirts, and masks is still open and will remain open until October 21. If you missed the deadline for your free senior shirt and would like a short-sleeved shirt, you may still purchase one of those, as well. This is a hard deadline, and no shirts will be available to purchase after October 21, so be sure to order today!
Parents you have to order a Cap, Gown and EWA 2021 Stole for graduation from Jostens. You have the option to purchase announcements, etc. but not required. You cannot use someone else's cap and gown from previous years. If you choose to not purchase a cap, gown and stole, you will not be able to walk for graduation. EWA will have NHS stoles (property of EWA), NHS cords, and NHS tassels along with Honor cords. Please reach out to Mrs. Campbell at kcampbell@eastwakeacademy.org if you have any questions.
Eagles- It is time to order your Graduation Products and Cap & Gown! Although the start of your Senior Year at East Wake Academy looks a little different, we are here to help you celebrate, announce and participate in your ceremony. Your high school graduation is a huge milestone deserving of a celebration!
Since ordering in school is not a possibility this fall, we will be taking orders online and by mail. We will be shipping all Senior apparel and keepsake items to your home. Your custom engraved graduation announcement products as well as your cap & gown will be delivered at school in the Spring. Order now to get your Senior Year started in style!
Check out the link https://www.jostens.com/apps/store/customer/1221999/East-Wake-Academy/ to take you directly to your order page on the Jostens site. Use the Contact button to email any questions or ask for additional assistance.
Congratulations, Senior! Please order no later than October 15 to take advantage of your school's Group Pricing!
JUNIORS:
Hi EWA Juniors and Families,
One of the best parts of becoming an upperclassman is earning the right to order your official East Wake Academy Class Ring. You are taking on leadership roles and beginning to form the graduating class of 2022. While we know this fall is a little different, we do not want you to miss out on this time honored tradition.
Select the link https://www.jostens.com/apps/store/productBrowse/1221999/East-Wake-Academy/Class-Jewelry/2006071011045564036/CATALOG_JRD/ to take you to the Jostens ring designer to create your customized class jewelry. Don't know your size? No problem. Use the sizing guide on the website or place your order entering "size unknown" and Jostens will mail you a sizing kit.
Place your order on line by the October 15th deadline and receive a special gift from your Jostens Team - a custom EWA Adidas Striker II Back Pack!
Please order by 10/15/20 to qualify for your free EWA Adidas Backpack. Go, Eagles!
Remote School: If you are unable to be present for any of your ZOOM classes, contact your teacher by email TODAY - find out what you will miss in class and what needs to be completed in order to fulfill attendance and class assignment requirements for any Live Zooms missed.
Week Remote Schedule:
Monday-Thursday
1st – 9:00-10:00am
2nd – 10:15-11:15am
3rd – 11:30-12:30pm
Lunch – 12:30-1:30pm
4th – 1:45-2:45pm
Friday
1st – 9:00-9:45am
2nd – 10:00-10:45am
3rd – 11:00-11:45am
4th – 12:00-12:45pm
SPORTS:
High School volleyball (9th-12th grade) will start optional workouts on Wednesday, October 14th from 6:00-7:30pm at EWA gym. Optional workouts will continue to be held Monday-Friday from October 14th- November 3rd. Upon arrival you will go through a quick screening of questions and temperature check. Please have a mask on when arriving and departing from campus. Thank you for your help in assuring the safety of all parties involved.
Parents/Athletes: For important information regarding the updated status of sports this year click on link: https://goewaeagles.org/main/adnews/ID/52915935. We are very excited to announce that currently, all teams will be playing a sports season. Please contact Coach Eason ceason@eastwakeacademy.org if you have any questions.
CLUBS:
EWA Incredible Workouts starts this 2nd 9 weeks grading period! Workouts will take place in the HS staff parking lot at 7:45am & 3:15pm on Wednesdays. Students must join REMIND 101 group in order to participate so Mrs. Naftel is aware of who will be in attendance (workout announcements will not be communicated by email). Join REMIND by sending a text to 81010 with message @ewapt
FBLA Reminders - Our 1st meeting will be Thursday Oct 15th at 1:00. All paid members will receive a zoom link prior to the meeting.
COUNSELOR'S CORNER: - Notes from Mrs. Naftel…
For upcoming October events for parents and students please click here for October's Newsletter.
Today's quote comes from Eva Peron, one of the greatest First Ladies of Argentinian History. She was able to use her position to finally help bridge the gap between the rich and the poor and help thousands of people in need by helping create numerous aid services for the common people. She once said,
"Soy solo un gorrión entre una gran bandada de gorriones."
"I am only a sparrow amongst a great flock of sparrows." - Eva Peron
These announcements this morning as well as other important messages are also posted on EWA's News. https://www.eastwakeacademy.org/o/ewa/news