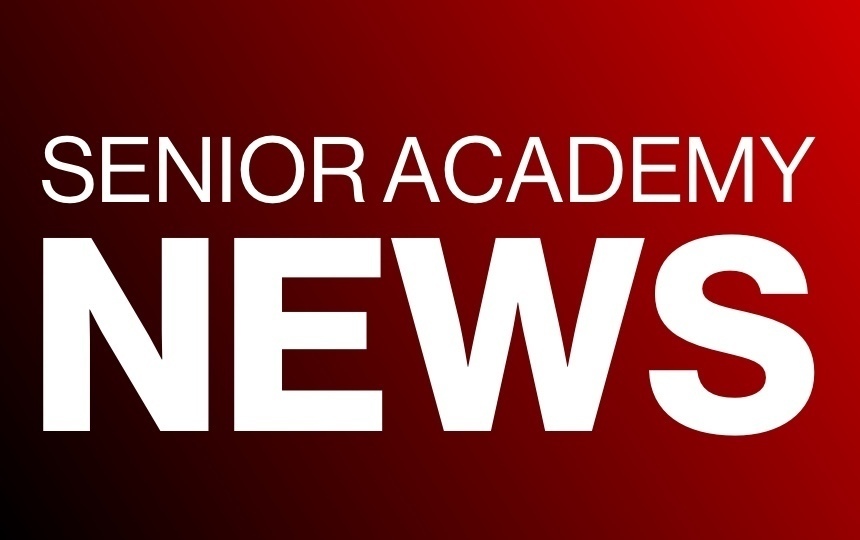 Senior Academy News 5/22/2020
Dawn Ray
Friday, May 22, 2020
Senior Academy Announcements
May 22, 2020
Good Morning Senior Academy Families!
Students Stay updated:
Seniors,
If you purchased invitations, Jostens will be mailing them directly to your home once they come in. If you have any questions, please contact Jostens directly.
Please see the link http://wakeweekly.com/wake-graduation/ for an opportunity to help celebrate your Senior this year.
As a result of the new Governor's Phase 2 Executive Order, we regret to inform you that we will not be able to have the prom next month.
Athletics:
High School Special Recognition Awards
On behalf of our Athletic Department, we would like to recognize a few special awards achieved by our amazing student-athletes. These individuals excelled throughout the school year in the classroom and on the field. Your hard work has certainly paid off as you continued to shine in each sport. Congratulations on all the very impressive achievements!
HIGH SCHOOL TRIPLE SPORT ATHLETE
Garrett Cassell: Soccer, Basketball, Baseball
Connor Fitts: Cross Country, Basketball, Baseball
Eli Gardner: Cross Country, Basketball, Baseball
Rachel Hardy: Golf, Basketball, Softball
Sarah Howell: Golf, Basketball, Softball
Ginny Beth Swaim: Volleyball, Basketball, Softball
Logan Williams: Cross Country, Basketball, Baseball
Senior All-Time Records
Rachel Hardy: all-time steals leader ( 272 career steals)
Alyssa Hopkins: all-time goals leader (74 career goals)
Caleb Jordan: all-time goals leader ( 78 career goals)
Isaac Phillips: all-time points leader (1,237 career points)
HIGH SCHOOL ATHLETES OF THE YEAR
Female Athlete of the year goes to Rachel Hardy. We have had the honor of watching her flourish as an athlete during every season from 6th-12th grade. This year she qualified for states for golf, won defensive player of the year in basketball, and was the projected starting pitcher for the softball team.
Male Athlete of the year goes to Caleb Jordan. Caleb led the soccer team in goals, selected to NCAC all-conference, and was the first athlete at EWA to be selected all-state.
ASSISTANT COACH OF THE YEAR
The following coach assisted for the JV basketball, Varsity basketball, and Women's soccer. He also stepped up and head coached a very successful boys' soccer team last Fall. This year's assistant coach of the year goes to Drake Weatherspoon.
HEAD COACH OF THE YEAR
Our Head Coach of Coach this year goes to an individual who has quickly proven to connect with our athletes and finds a way to be a very positive motivator. He wrapped up his second season with the MS basketball team and is always willing to help out with any of the sports EWA offers. Scott Canipe is this year's Head Coach of the Year.
Congratulations to all our teams and winners this year! It has been a pleasure to watch our athletic program continue to progress and thrive throughout the 2019-2020 school year. Coach Eason would like to thank our Administration, Parents, Athletes, and Coaches for making our athletic program possible! We can't wait to get the season rolling this coming Fall!
EWA News:
Closing out the Year:
Students 9th-11th grade, please be sure to check your school email for an email from your teachers about final grades.
We will be working over the next few weeks to close out the school year. The teachers will be working on feedback and transitioning to planning for 2020-2021. We will be in touch soon with updates. Your teachers will be in contact with you with more classroom information and details for summer learning opportunities.
Hold the Date: June 3, 2020: We will do a school wide pickup day on June 3. The teachers will have any items that belong to your student bagged up and ready for pickup. We will share more details as the day gets closer. Please remember your carpool tag. If you have any school items (books – etc.), we will have drop boxes available that day. Library books too!
Technology: If you have a school Chromebook that you have been using during coronaED, we are allowing the family to use the Chromebook for the summer. This will enable you to access summer learning materials that teachers will be sharing.
Yearbooks: Yearbooks are in, and we will be distributing them on June 3. More information to come on extra yearbooks and their availability.
School Office Hours – Our school buildings are closed for students and the public, but school is still operating. The main office will be manned Tuesday – Thursday from 9:00 – noon. The best way to contact the school or admin is by email. We are also working in the building and remotely all week!
Counselor's Corner: - Notes from Mrs. Naftel…
Student Support Team Newsletter: https://www.smore.com/zbfpx
The quotes for the week of May 18th will be dedicated to our Class of 2020!
"Graduation is not the end; it's the beginning." ~ Orrin Hatch