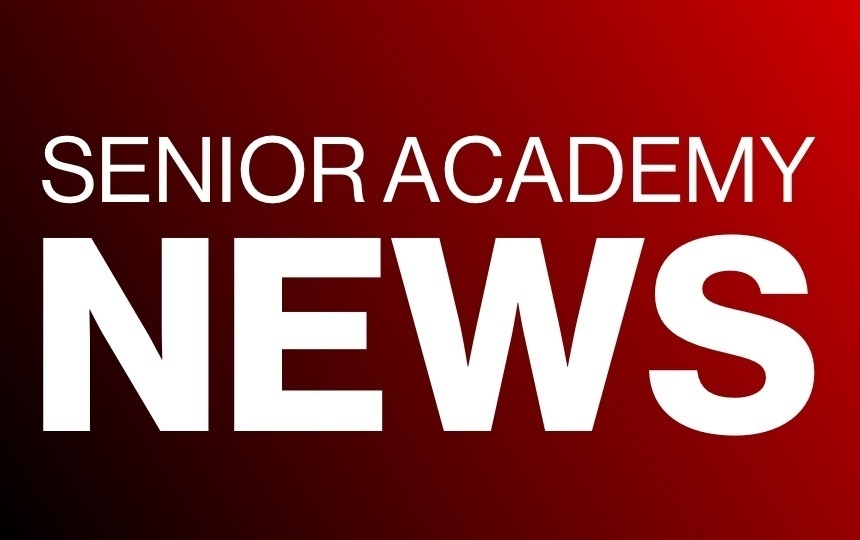 Senior Academy News 9/25/2020
Dawn Ray
Friday, September 25, 2020
Senior Academy Announcements
September 25, 2020
Good Morning Senior Academy!
Reminder this is the last day before our Fall Track Out.
Virtual Classes resume October 13, 2020.
STUDENTS STAY UPDATED:
SENIORS:
Hi EWA Seniors and Families,
Mrs. Jill Massey sent to students but wanted Parents to know you have to order a Cap, Gown and EWA 2021 Stole for graduation from Jostens. You have the option to purchase announcements, etc. but not required. You cannot use someone else's cap and gown from previous years. If you choose to not purchase a cap, gown and stole, you will not be able to walk for graduation. I will have NHS stoles (property of EWA), NHS cords, and NHS tassels along with Honor cords. Please reach out to Mrs. Campbell at kcampbell@eastwakeacademy.org if you have any questions.
Eagles- It is time to order your Graduation Products and Cap & Gown! Although the start of your Senior Year at East Wake Academy looks a little different, we are here to help you celebrate, announce and participate in your ceremony. Your high school graduation is a huge milestone deserving of a celebration!
Since ordering in school is not a possibility this fall, we will be taking orders online and by mail. We will be shipping all Senior apparel and keepsake items to your home. Your custom engraved graduation announcement products as well as your cap & gown will be delivered at school in the Spring. Order now to get your Senior Year started in style!
Check out the link https://www.jostens.com/apps/store/customer/1221999/East-Wake-Academy/ to take you directly to your order page on the Jostens site. Use the Contact button to email any questions or ask for additional assistance.
Congratulations, Senior!
Please order no later than October 15 to take advantage of your school's Group Pricing!
JUNIORS:
Hi EWA Juniors and Families,
One of the best parts of becoming an upperclassman is earning the right to order your official East Wake Academy Class Ring. You are taking on leadership roles and beginning to form the graduating class of 2022. While we know this fall is a little different, we do not want you to miss out on this time honored tradition.
Select the link https://www.jostens.com/apps/store/productBrowse/1221999/East-Wake-Academy/Class-Jewelry/2006071011045564036/CATALOG_JRD/ to take you to the Jostens ring designer to create your customized class jewelry. Don't know your size? No problem. Use the sizing guide on the website or place your order entering "size unknown" and Jostens will mail you a sizing kit.
Place your order on line by the October 15th deadline and receive a special gift from your Jostens Team - a custom EWA Adidas Striker II Back Pack!
Please order by 10/15/20 to qualify for your free EWA Adidas Backpack. Go, Eagles!
Remote School: If you are unable to be present for any of your ZOOM classes, contact your teacher by email TODAY - find out what you will miss in class and what needs to be completed in order to fulfill attendance and class assignment requirements for any Live Zooms missed.
Week Remote Schedule:
Monday-Thursday
1st – 9:00-10:00am
2nd – 10:15-11:15am
3rd – 11:30-12:30pm
Lunch – 12:30-1:30pm
4th – 1:45-2:45pm
Friday
1st – 9:00-9:45am
2nd – 10:00-10:45am
3rd – 11:00-11:45am
4th – 12:00-12:45pm
SPORTS:
Parents/Athletes,
Please go to link https://goewaeagles.org/main/adnews/ID/52915935
regarding the updated status of sports this year. We are very excited to announce that currently, all teams will be playing a sports season.
Please contact Coach Eason if you have any questions. (ceason@eastwakeacademy.org)
"if you are interested in trying out for the Varsity Girls Basketball team this year, please email Coach Bowman as soon as possible so that he can get you information for the zoom interest meeting taking place on Thursday 9/24 at 12:40-1:00pm"
CLUBS:
FBLA Reminders - FBLA dues are $20 and must be paid through myschoolbucks.com by October 6th at 8:00am!! Once your dues have been paid you will receive a Google Registration Form from Mrs. Warren that you will need to complete. Please email Mrs. Warren if you have any questions! Our 1st meeting will be Thursday Oct 15th at 1:00. All paid members will receive a zoom link prior to the meeting.
COUNSELOR'S CORNER: - Notes from Mrs. Naftel…
Select link Sept Counselor Corner for more important information from Mrs. Naftel.
Events in September:
Salem College virtual visit has been moved to Monday, Oct 19 @ 12:45pm (ask Mrs. Naftel for the Google Meet link)
National Hispanic Heritage Month
Today's quote of the day comes from the Spanish Painter Salvador Dali who is best known for his surrealist works. He once said:
"Inteligencia sin ambición es un pájaro sin alas."
Intelligence without ambition is a bird without wings. - Salavdor Dali