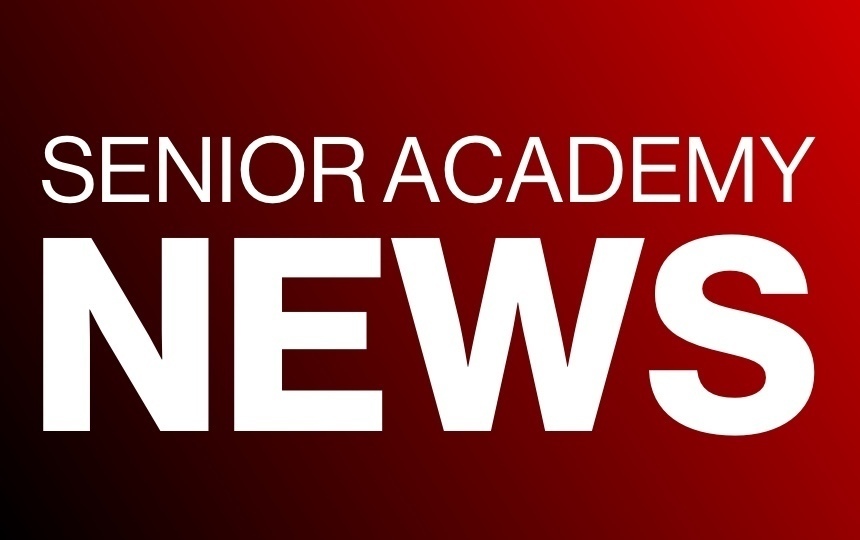 Senior Academy News 10/21/2020
Dawn Ray
Wednesday, October 21, 2020
Senior Academy Announcements
October 21, 2020
Good Morning Senior Academy!
HS PARENTS/GUARDIANS:
College Application Week Information: College Application Week has been extended to two weeks this year: October 19 - 30th, 2020, in which many NC colleges and universities waive their application fees. In efforts to take advantage of this opportunity, we will have a Zoom Free Day for seniors Thursday, October 22nd. Google form to sign up for an appointment for the week of Oct 19:
https://docs.google.com/forms/d/e/1FAIpQLSdr14OLFxkDeIkJ5oNuUhudoZwCDMe5zm408hL9F5bOAugTew/viewform Please email Ms. Naftel or myself if you have any questions.
RE-ENROLLMENT 2021 – 2022:
It is hard to believe it is almost Re-enrollment time. The 2021 - 2022 school year's re-enrollment begins November 9 at 8:00 am and ends November 23 at noon. Please do not wait until the deadline to start.
Everyone should already have a Parent Portal set up in PowerSchool. This is the only way to get into the PowerSchool Re-enrollment System. The Re-enrollment can only be completed through PowerSchool and only if you have a Parent Portal (username and password). Please contact Mrs. Campbell TODAY if you cannot access the PowerSchool Parent Portal (kcampbell@eastwakeacademy.org).
Again, the deadline for Re-enrollment is November 23 at noon. THERE WILL BE NO EXCEPTIONS. If you do not complete the re-enrollment by the deadline, you will have to apply in January for the Lottery. If you know you will not be returning, please let Kim Campbell know as soon as possible (kcampbell@eastwakeacademy.org).
The re-enrollment Portal will not open until November 9.
Records Request for Students: We understand that some families will explore other educational opportunities for their child, and we support that right. Please let us know what you may need for your exploration, and we will help. But be advised: (By Law) if East Wake Academy receives a formal record request from another school for your child, that child will be withdrawn from East Wake Academy for the following school year (2021 - 2022). East Wake Academy's receipt of the request is final and out of our hands legally. Please be in contact with Mrs. Campbell so she can help you. Mrs. Campbell can be reached at kcampbell@eastwakeacademy.org.
STUDENTS STAY UPDATED:
Drivers Eligibility Form: Students should have completed the Drivers Education class and driving portion in order to receive a Drivers Eligibility form. A Parent/Guardian will need to set up an appointment with Mrs. Campbell by email at kcampbell@eastwakeacademy.org to fill out, sign and pick up the student's Drivers Eligibility Form prior to making an appointment at DMV.
SENIORS:
Senior Shirt Reminder: The Esty shop to order your long-sleeved senior shirts, hoodies, sweatshirts, and masks is still open and will remain open until TODAY October 21. If you missed the deadline for your free senior shirt and would like a short-sleeved shirt, you may still purchase one of those, as well. This is a hard deadline, and no shirts will be available to purchase after TODAY October 21, so be sure to order today!
REMOTE SCHOOL:
If you are unable to be present for any of your ZOOM classes, contact your teacher by email TODAY - find out what you will miss in class and what needs to be completed in order to fulfill attendance and class assignment requirements for any Live Zooms missed.
Week Remote Schedule:
Monday-Thursday
1st – 9:00-10:00am
2nd – 10:15-11:15am
3rd – 11:30-12:30pm
Lunch – 12:30-1:30pm
4th – 1:45-2:45pm
Friday
1st – 9:00-9:45am
2nd – 10:00-10:45am
3rd – 11:00-11:45am
4th – 12:00-12:45pm
SPORTS:
"Attention any 9th-12th grade athlete who is interested in trying out for High School cross country or volleyball. Please make sure you have a completed and up to date tryout packet ready to turn in by November 3rd. Visit our athletic website (goewaeagles.org) and click the files/link tab to find the full tryout packet. Scan your completed packet and email to Coach Eason (ceason@eastwakeacademy.org)."
TRYOUTS:
Volleyball: November 4th and 5th, Tryouts will be held in EWA gym from 5:00pm - 7:00 pm.
Cross Country: November 4th and 5th, Meet at building 5 field. 3:30pm - 4:30pm
High School volleyball (9th-12th grade) will have optional workouts from 6:00-7:30pm at EWA gym. Optional workouts will continue to be held Monday-Friday from October 14th- November 3rd. Upon arrival you will go through a quick screening of questions and temperature check. Please have a mask on when arriving and departing from campus. Thank you for your help in assuring the safety of all parties involved.
Parents/Athletes: For important information regarding the updated status of sports this year click on link: https://goewaeagles.org/main/adnews/ID/52915935. We are very excited to announce that currently, all teams will be playing a sports season. Please contact Coach Eason ceason@eastwakeacademy.org if you have any questions.
CLUBS:
FBLA will have a follow up meeting this Thursday Oct 22nd at 1:00. We will discuss the Regional Competition and Conference. Mrs. Warren will send the zoom link prior to the meeting. Don't forget to email Warren before the meeting if you are interested in attending or competing.
EWA Incredible Workouts starts this 2nd 9 weeks grading period! Workouts will take place in the HS staff parking lot at 7:45am & 3:15pm on Wednesdays. Students must join REMIND 101 group in order to participate so Mrs. Naftel is aware of who will be in attendance (workout announcements will not be communicated by email). Join REMIND by sending a text to 81010 with message @ewapt
COUNSELOR'S CORNER: - Notes from Mrs. Naftel…
For upcoming October events for parents and students please click here for October's Newsletter.
"Discipline yourself to do the things you need to do when you need to do them, and the day will come when you will be able to do the things you want to do when you want to do them!" ~ Zig Ziglar