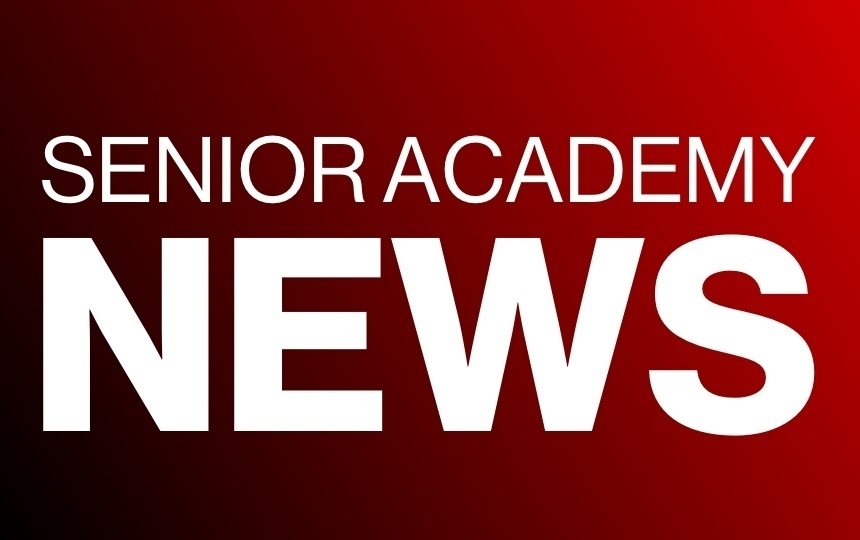 Senior Academy News 5/1/2020
Dawn Ray
Friday, May 01, 2020
Senior Academy Announcements
May 1, 2020
Good Morning Senior Academy Families!
Hope you enjoy a long weekend – Today Family Day and Daddy/Momma Monday.
A great time to disconnect the E-classes!
EWA News:
You have earned it and asked for it – so here it is! This weekend is a celebration of families and a time for a much-needed break after four weeks of remote instruction.
May 1: Family Friday - this will be a day of no online work and the family has the day off from schoolwork (You disconnect and shut off)
May 4: Momma Monday (Dad too!) - this will be another day off for the family and will be the kick-off to Teacher Appreciation Week and is a great way to say thanks to families.
May 8: Flex Day - your teachers will decide the best use of this day (planning and/or make up day for student work) – your teachers will reach out with more information.
May 1 – May 4 will give you a much-needed long weekend. We discussed making it Mother's Day weekend but did not think many families could make it that long before needing a break! (May 8 will help)
TEACHER APPRECIATION WEEK- May 4-8: (Please see Email sent out Wednesday, April 29 with more details. Also can be found in the EWA News "Teacher Appreciation Week" link below..)
As we promised, we wanted to share a few details about Teacher Appreciation Week (See attached for more details).
COVID has added a new twist to celebrating our AWESOME teachers, but it will not keep us from celebrating them! The Admin and Board and PAL have gotten creative and will also be celebrating.
Again, we do not want to add stress to you but know that so many of you have already reached out asking, so we wanted to share how you could still celebrate your teachers.
PS- Parents be on the lookout for special social media posts for you on Monday. Our teachers know that this is not an easy adjustment for you either. We are all truly in this together!
Students Stay updated:
Congratulations: to Amber Braxton on her acceptance to East Carolina University and the University of North Carolina Wilmington.
Senior Celebration: We were able to reach out to Seniors this past week by delivering a yard sign congratulating them for being a member of the class of 2020. We also gave them their graduation caps and gowns. It was great to see the smiles and to let them know they are missed. We are exploring plans for a Graduation Ceremony!
Counselor's Corner: - Notes from Mrs. Naftel…
Hello students and parents!
As we finish our 4th week of virtual learning I want to congratulate you all on your hard work ! This is not easy and you are adapting on a daily basis to so many changes. It has been wonderful interacting with students and helping them adjust their schedules. I am so thankful we have this time to make preparations for 2020-2021 so our return to EWA can be as smooth as possible.
I am reaching out today to offer "Counselor Cafe" drop in zoom meetings. Students will have the opportunity to join my weekly zoom meeting on Fridays (starting today 5/1) from 11:30-1pm where they can interact with peers, ask questions, and stay connected. I truly want this to be student driven so students can have an outlet to share their voice and ideas.
zoom ID : 898-3538-2218 password:EWAeagles
I look forward to seeing you all there!
Student Support Team Newsletter: https://www.smore.com/zbfpx
Reminder Families:
APP and Website – If you have not downloaded the school APP, please do. The APP is EWA in the palm of your hand. Live Feed and News links are two great resources. Take a look at all the messages from our teachers! Also, from the staff list, you can email the teacher directly.
Your support and encouragement are imperative to the success of this new normal. Thank you so much for your patience and help as we continue to navigate this new territory.
"There is no elevator to success. You have to take the stairs." – Unknown