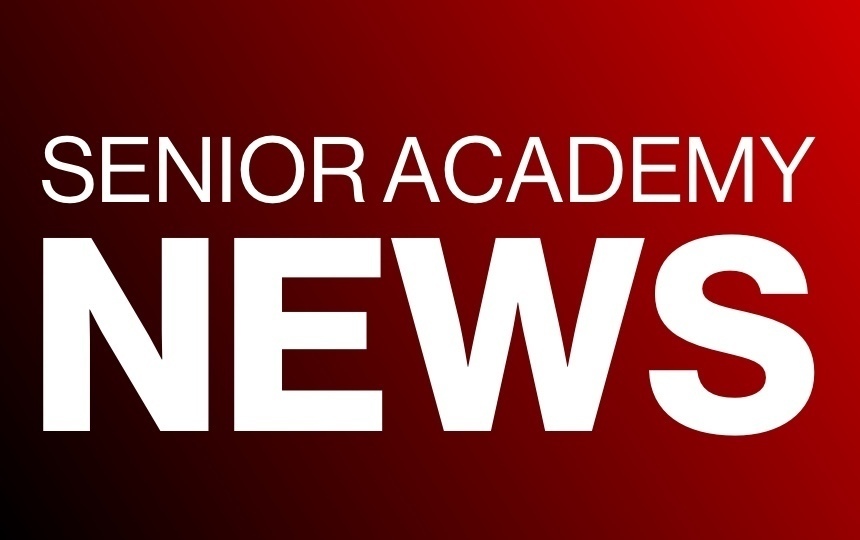 Senior Academy News 8/28/2020
Dawn Ray
Friday, August 28, 2020
Senior Academy Announcements
August 28, 2020
Good Morning Senior Academy!
Students Stay updated:
Student Council Voting Ballots and Speeches: The speeches will be during 3rd period today. QR Codes to vote for their grades will be provided during class. Voting will end at 4pm and students will only be allowed to vote once.
September 4 was originally scheduled as an early release day and Monday is scheduled as a Holiday. The Labor Day Weekend usually marks the end of summer and the last getaway. With this said - we are making September 4th a "NO Instruction Day" in celebration of all of our families and staff. So plan accordingly! Enjoy the LONG weekend before our dash to track out!
September 4th and September 7th School Holiday – No Remote classes
Remote School: If you are unable to be present for any of your ZOOM classes, contact your teacher by email TODAY - find out what you will miss in class and what needs to be completed in order to fulfill attendance and class assignment requirements for any Live Zooms missed.
Week Remote Schedule:
Monday-Thursday
1st – 9:00-10:00am
2nd – 10:15-11:15am
3rd – 11:30-12:30pm
Lunch – 12:30-1:30pm
4th – 1:45-2:45pm
Friday
1st – 9:00-9:45am
2nd – 10:00-10:45am
3rd – 11:00-11:45am
4th – 12:00-12:45pm
Drivers Education: Students who will be 14 ½ years of age by September 28, 2020
The date will be Monday thru Friday Sept 28 - Oct 2nd and Oct 5 - 9. Class will be virtual from 1 - 4 each day and all thirty hours are mandatory to meet state requirements for provisional driving. The class will be a live virtual class with a teacher online and include a blend of computer assignments, video, speakers and lecture time. Students will need a device with a working camera to participate.
If you are interested in taking Driver Ed, please email Mrs. Ray at dray@eastwakeacademy.org.
SPORTS:
Parents/Athletes, Below is the official updated sports calendar that was released by the NC Athletic Association for the 2020-2021 school year. You will find the tryout date for each sport listed. More information will be sent out soon.
· Cross Country: November 4th
· Volleyball: November 4th
· Basketball: December 7th
· Cheer: December 7th
· Men's Soccer: January 11th
· Men and Women Golf: March 1st
· Women Soccer: March 1st
· Softball: March: 1st
· Baseball: April 12th
Please contact Coach Eason if you have any questions. (ceason@eastwakeacademy.org)
Counselor's Corner: - Notes from Mrs. Naftel…
Contacting me/Making an appointment:
For more information, Click Here for the July/August Newsletter.
"You don't have to be great to get started, but you have to get started to be great." ~ Les Brown